Zhangjiagang jitian metal products co., LTD., located in the emerging port city - zhangjiagang city. Located in the hardware town, hardware town, east 204 national highway to Shanghai, south wuxi, suzhou, west jiangyin Yangtze river bridge, and shanghai-nanjing expressway connected, convenient transportation.
Our company is a production, trade and the integration of the export-oriented enterprises, the production and export all kinds of needle nose pliers, oblique nose pliers, wire cutter, mini pliers, crimping pliers, cable clamp, gills, mini pliers, high-grade american-style grips, big head oblique nose pliers, powerful combination pliers, lengthen pliers, Italian, European series, German type pliers series, jewelry pliers, tongs, extended pliers and fishing pliers, etc.
The development of new products are garden scissors, cut grapes, circlip pliers, scissors, iron scissors, tin glasses tool wrench, hammer, the self-contained silk group, a tape measure measuring tool blade milling tool, oil mud wooden tools, safety tools, combination tools, garden tools, pneumatic power tools, metal tools, ladders, lighting, pressure gauge products, light industrial knife cut, press forging products, tools, bags, kitchen cabinet product barbecue utensils products, chains, and other hardware products and other series products.
The company covers an area of more than 18,000 square meters, with an annual production capacity of 8 million. In 2005, the company passed iso9001:2000 and GS certification, the company has strong technical force, advanced equipment, complete varieties, quality, products durable. It sells well all over the country and sells well in southeast Asia, Europe, America and other countries and regions. Among them, the excellent brand cloth sample scissors have a very high reputation in China and are outstanding in similar products. The purpose of the company: "quality first, customer first", the company wholeheartedly for the general customer service, and to undertake to map to sample fixed-point processing and production, to meet customer expectations is the pursuit of the enterprise, excellent people in the spirit of "constantly pioneering and enterprising", will as always provide customers with impeccable quality products and services
The company has always been adhering to the "integrity-based, innovation as the soul, in times of peace, thinking of danger, self-improvement" spirit of enterprise, adhere to the "people-oriented, customer-oriented, to achieve customer, shareholder, employee value maximization" core values. With our enthusiasm and sincerity, to provide quality service for customers at home and abroad, we would like to create wealth together, enjoy a better tomorrow!
Name of the company: zhangjiagang jiada metal products co. LTD
Address: : no.38, renmin road, daxin town, zhangjiagang city, jiangsu province
Contact: Chen guoqiang
Zip code: 215636
Tel: 0086 512 58760603
Fax: 0086 512 58713239
Mobile: 86 013906247629
Email: qqxxco@163.com
Email: yoshidatool@163.com
Website: http://www.qqxxco.com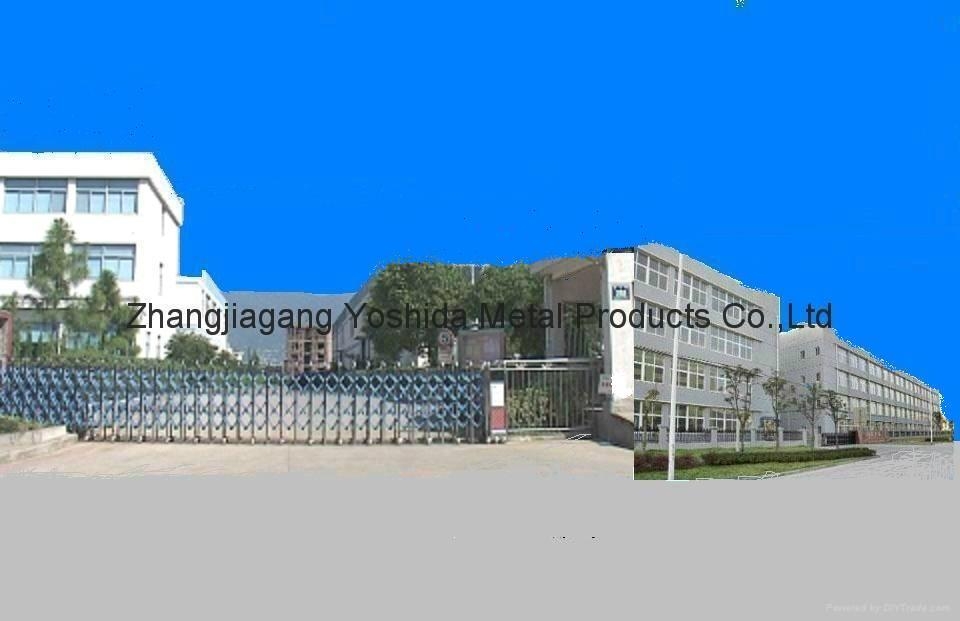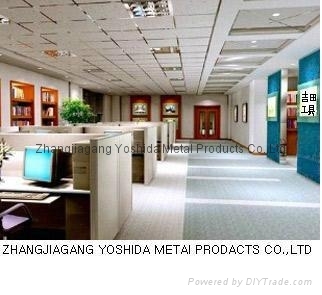 Zhangjiagang city yoshida metal products co., LTD. Product 98% exports the international market, export $300000, from beginning to the exports reached us $15 million in 2011, the company has a large number of professional talents of foreign trade, they are serious and responsible work, regardless of old and new customers, one by one reply to the customer, in the global market, we have establish trade relations and eighty-eight countries. Has to set up business to live, and more than three hundred customers, price & product quality stability. Abide by the contract. We are ready, welcome you to join us.
This company produces the product of more than five thousand specifications, this is my company established part sample room.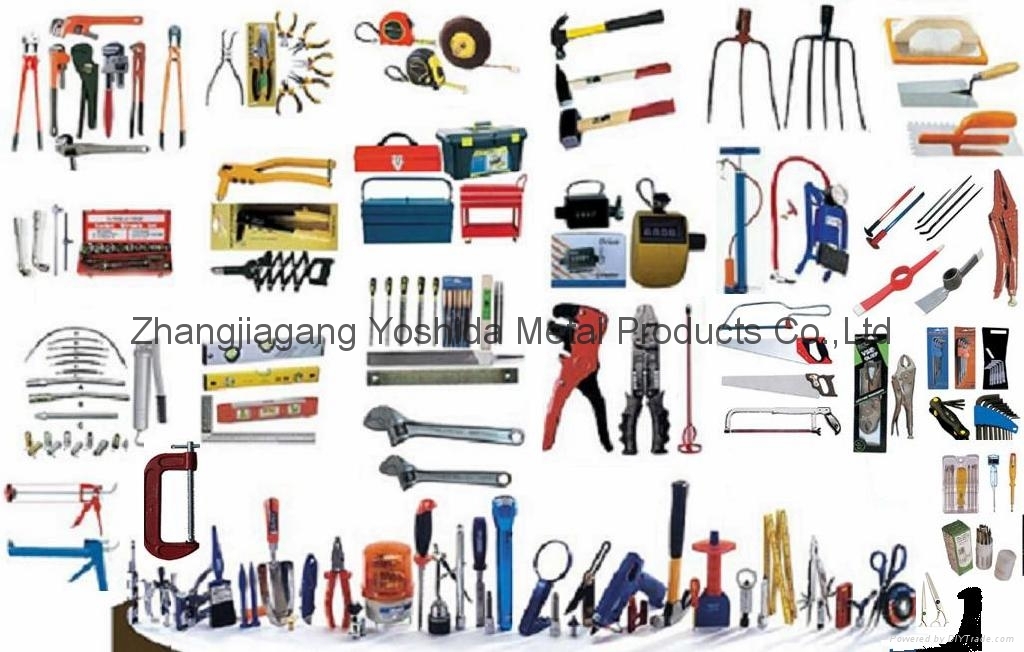 The company specializes in the production and export of products; such as various pliers products; various wrenches products; various hammers product; various ax products; various woodworking tools product; various construction tools; various measurement tools: a screwdriver; drillhole and cutting tools; knife; hand-saw and hacksaw; farmers tools; construction tools; garden tools; safety of goods and gloves; various brushes products; various forging products; various casting products; various stampings products; eachkinds of scissors products; variety of car care products; Toolbox cabinet; variety of kitchen products; foot pump, hand pump hydraulic; the jack; electric tools; combination of tools; vise and jigs; drill; Caulking Guncharging light; ladder; hole saw; the of trolleys; copper hinge: steel hinges; bolt and hasp cylinder; locking lever; handle locks; padlock; bicycle lock; valves; faucets; valves and fittings; sanitary ware; window fittings lockand distribution.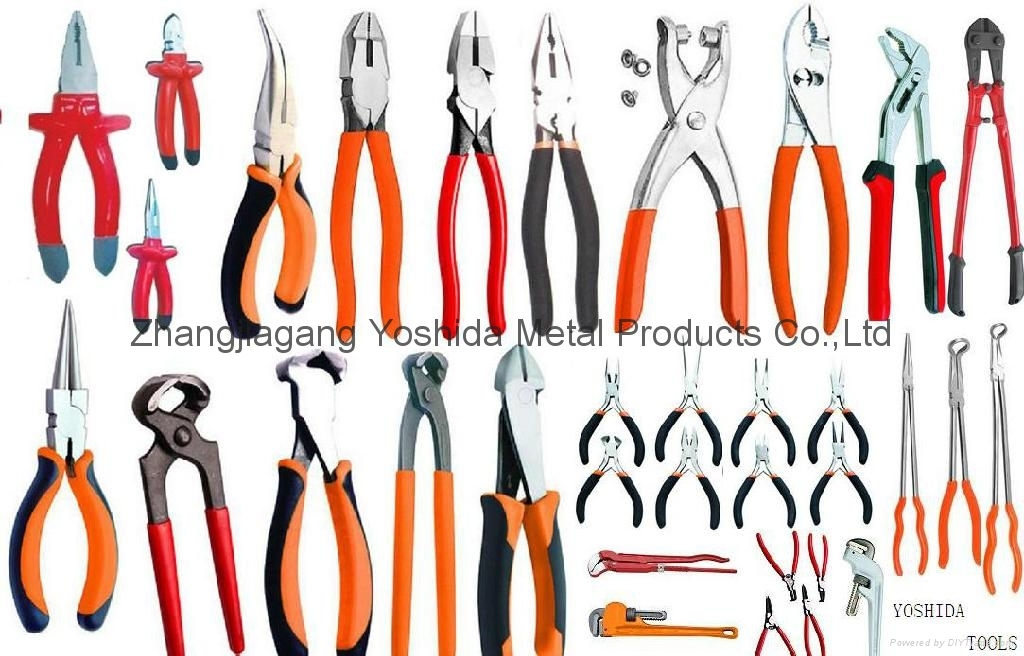 Our company specializing in the production of pliers products have: American, European, Japanese, wire clamp, long nose pliers, curved pliers, end cutting pliers, pliers, diagonal pliers, needle nose pliers, garden pliers, strippers, mini pliers, mini lengthening forceps, cracker, tie wire clamp, the A3. A6 pump pliers, D4 pump pliers, punch, bolt cutter, mini wire cutters, carp forceps, multi-purpose pliers, nozzle forceps, fence forceps, crimping pliers, gear ring clamp, wrench, 11 "and" extension forceps, 13 "double joint pliers, fishing pliers and other products.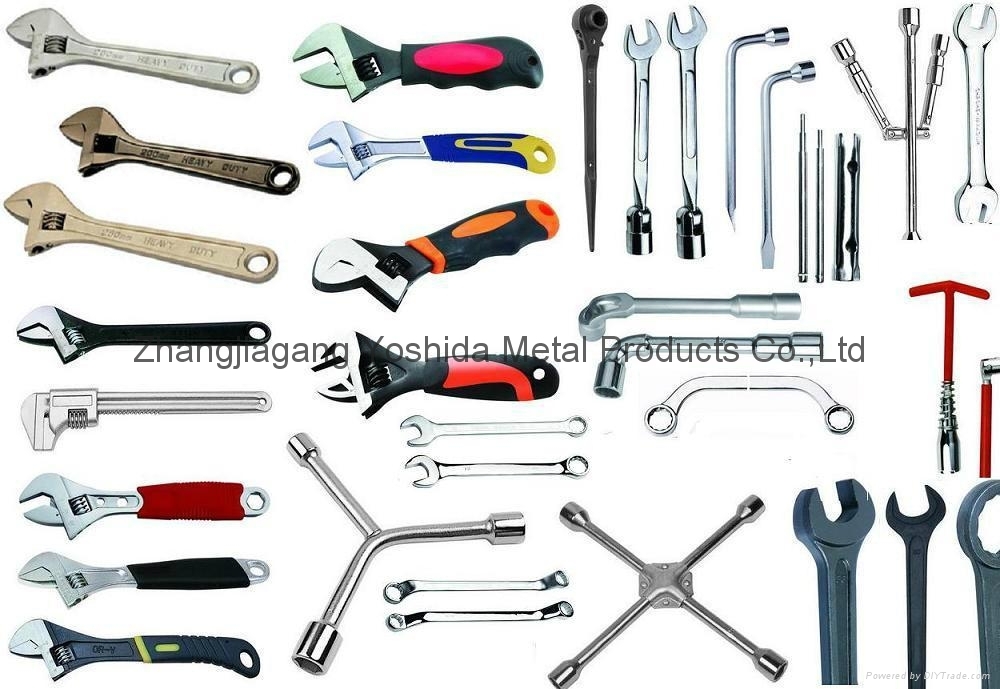 European and American live socket with plastic light handle electric nickel complex wrench. Curved handle adjustable wrench, short wrench. Double promise wrench. Double Gao wrench. Single head mechanical hand. The plum blossom wrench. Combination wrench. Ratchet wrench, hook form board hands, sleeve open combination wrenches, universal socket wrench, L wrench, T wrench, h socket wrench, cross socket wrench, tire wrench, pipe wrench, the strap wrench, chain wrench, spark plug wrench, analysis fold cross wrenches, milling wrench, Allen wrench and size socket wrench, etc.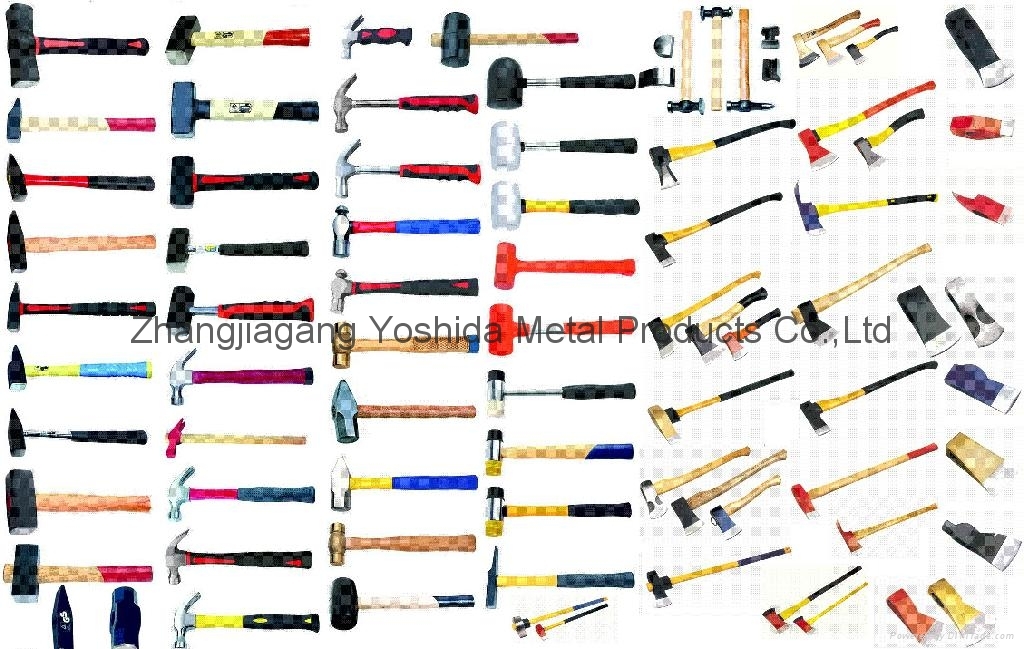 German type stonemason, French stonemason, British stonemason, American stonemason. Japanese stonemason. The Spanish stonemason, German type pane hammer, French pane hammer. American claw hammer. British claw hammer. Italian claw hammer. German type claw hammer. F type claw hammer. C type claw hammer. American milk hammer, French milk hammer, British milk hammer, British claw hammer, French electric hammer, Japanese welding hammer, American welding hammer, American octagonal hammer, British octagonal hammer, Japanese octagonal hammer, flat tail hammer, German type wet hammer, hercules hammer, rubber hammer, nylon hammer, installation hammer, copper hammer, wooden hammer head, British, American Ji an axe, there are dozens of axe chief.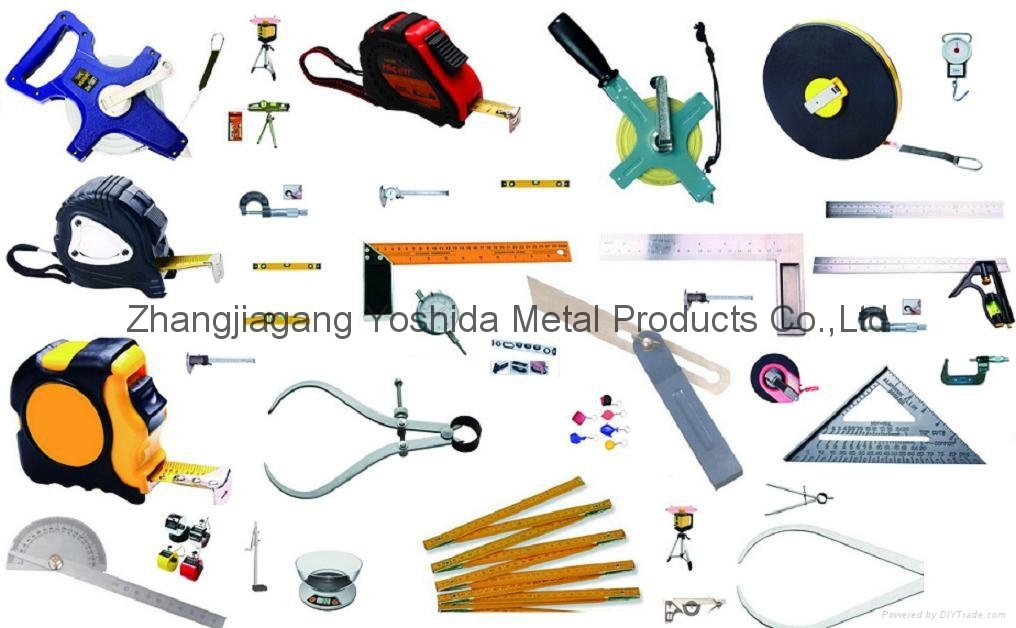 Tape; Steel tape, fiber tape, gift tape, mini tape. Tape, tape, quantity clothes rule, the tailor ruler, pull rod, chi, end, vernier caliper, digital caliper, dial caliper, micrometer, Angle ruler. Size steel dimensional scale, steel d ruler, steel d square, steel d set square, various type level. All kinds of strokes gauge. Wooden ruler and other products.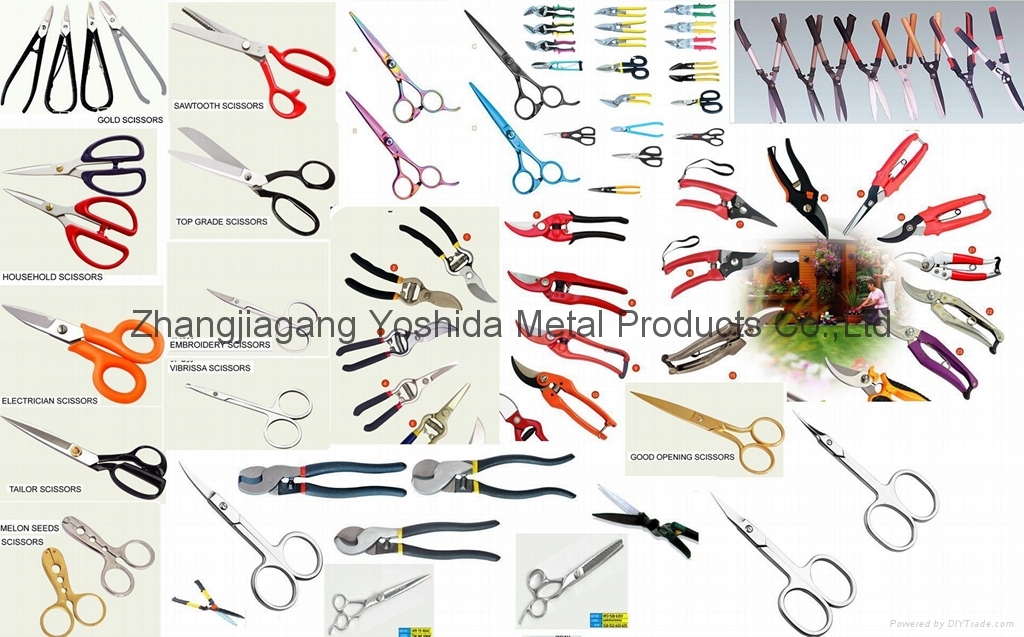 The company production of export scissors class: all kinds of medium and top grade clipper, thinning shears. All kinds of stationery scissors. All kinds of civil scissors, all kinds of cloth sample scissors, all kinds of tailor scissors, all kinds of kitchen scissors, cable scissors, steel rope scissors, American iron scissors, British iron scissors, Japanese iron scissors, high-grade aviation scissors (right, left, Ju). Various types branch scissors, cut grass, yarn scissors, finger cut, cut, and the pet scissors,
Long nose spring clip. Metal spring clip, fast ratchet rod holder., G - CLAMP, American F - CLAMP, heavy pump CLAMP
Wood chisel. Engraving tool. Lathe chisel. Engraving tool. Professional ceramic tile cutting machine, floor tile KIT, table, bricklaying trowel, spatulas sheet cutting plane
Trowel, SQUARE scraper long wooden handle, rubber scraper, plumb, chalk line, wood plane, marking, and the man waited patiently GAUGE, blade cutting plane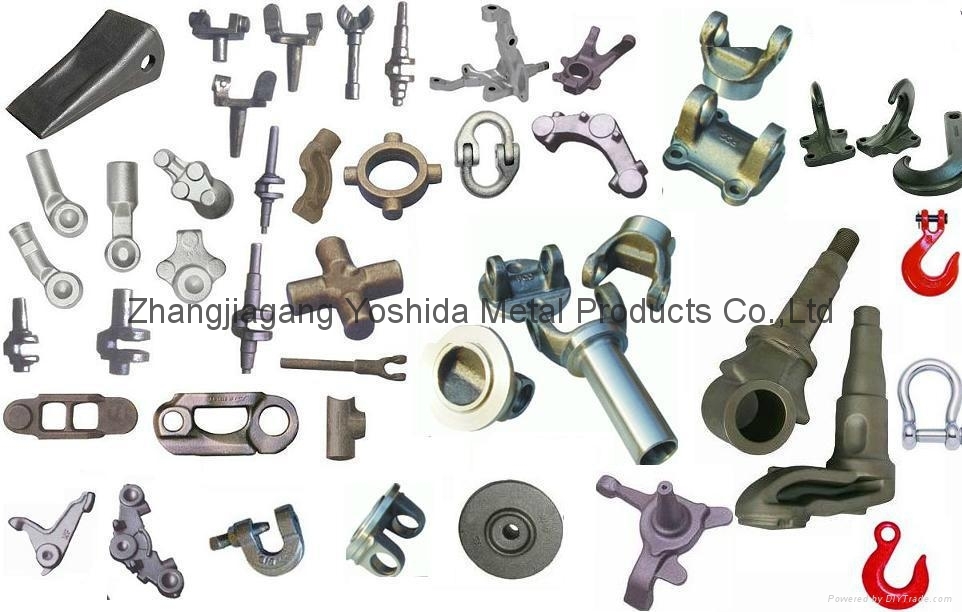 All kinds of model play, play mat, shield, type 70 l-blot, fishplates, locknuts, climb, rail support, rail, locknuts for torque wrench and equipment, all kinds of thread l-blot, manual twist l-blot, rail bolt, tail bolt, T bolt, such as railway standard parts, the lateral positioning boards, the slider, pulley hinge, handle, watercrafts accessories, chemical pipe fittings, flanges, even xuan, construction fastener, special fastener, without buckles, turn the fastener. Steel ball. Hook, etc. Our products have been exported to the United States, the European Union, Japan, Korea, Australia, Middle East, Africa and other countries.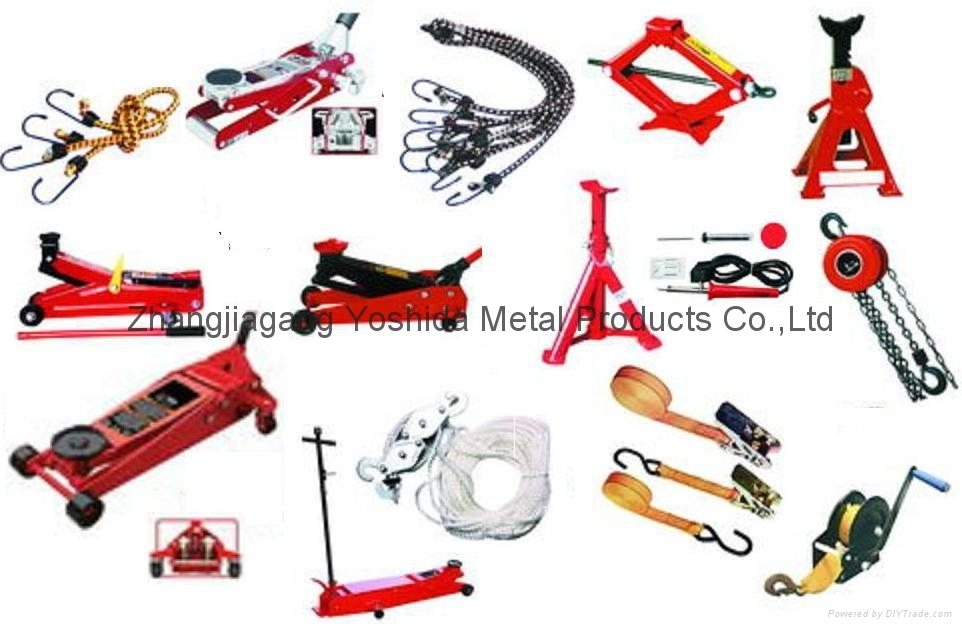 Car repair tools automotive tools group sets of car tire repair tools the emergency tool car emergency tool automotive special tools to repair the tool automotive accessory tools for auto maintenance tools hoisting tools, car cleaning tools. Our products have been exported to the United States, the European Union, Japan, Korea, Australia, Middle East, Africa and other countries.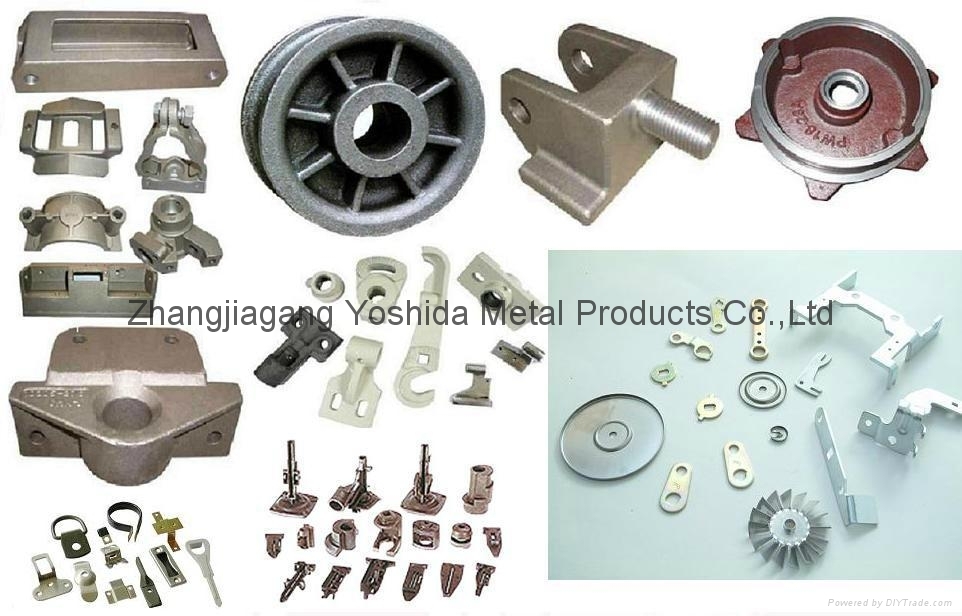 Our company specializing in the production of various types of hardware stamping parts. Precision metal stamping parts. Metal shell parts. Plate with aluminum sheet parts. Play with yellow, hardware support parts. Panel parts, the tooth with, contact piece. Handicraft pieces, drawing parts. The sensor shell. Cast steel parts production, pipe clamp, connecting pipe, chemical pump, valve and pump body, impeller. Hold tube, automobile drive shaft casting, mining machinery froe parts, ship accessories of automobile castings, casting, railway clamp casting, cast iron ball and other products.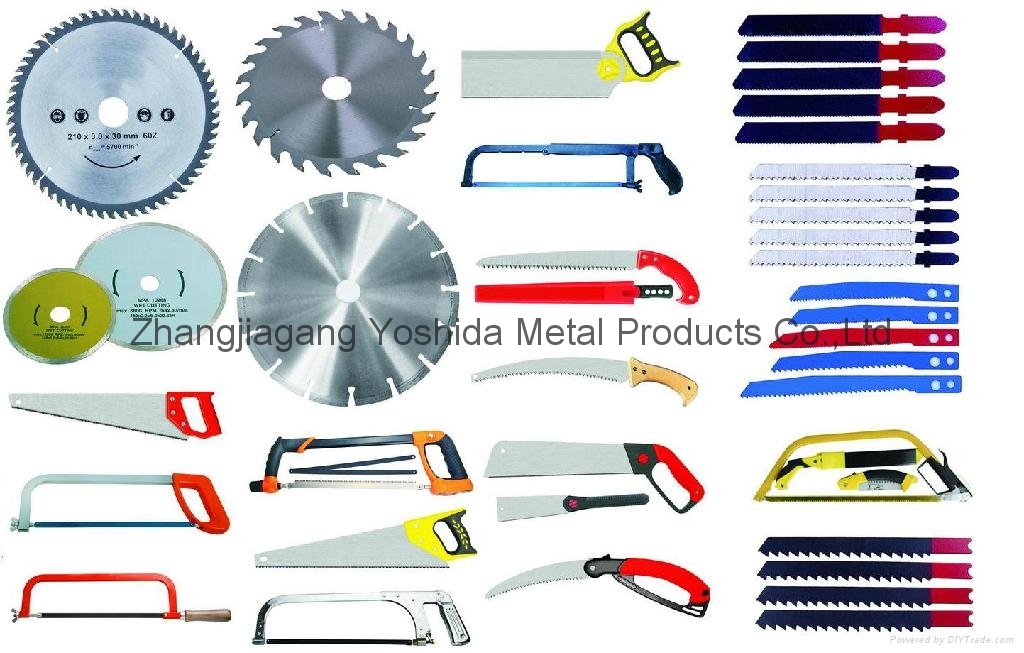 The company production and export products are: marble saw blade. Alloy saw blade. The saw blade, woodworking saws, multi-purpose saw, waist saw, chicken tail saw. Panel saw, hand saw, folding saw, garden saw, pruning saws, steel frame saw, plastic handle hacksaw, iron hacksaw frame, aluminum alloy steel frame saw, all aluminum mini saw, and various hacksaw blade.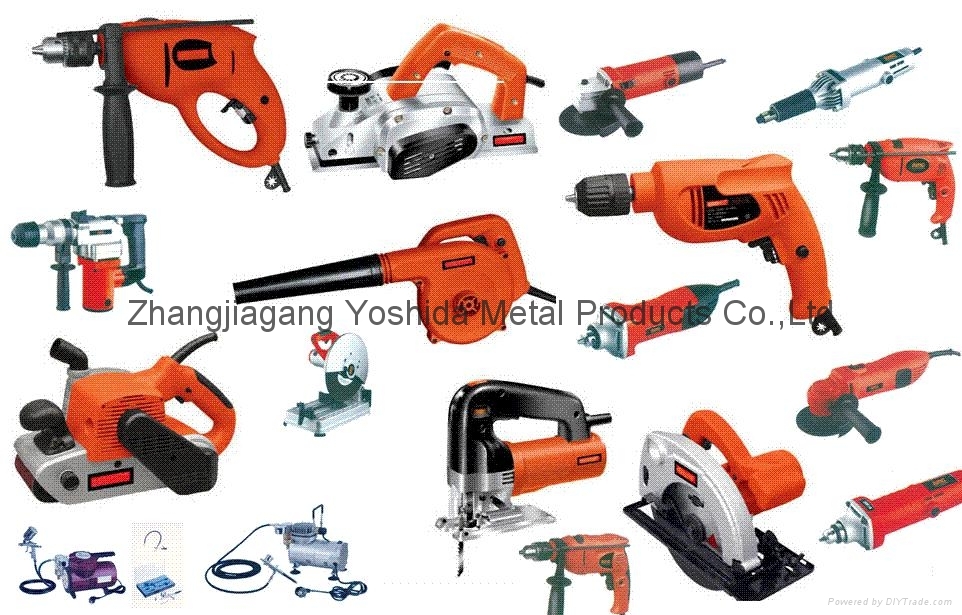 Electric drill, electric polishing machine, profile cutting machine, electric carving machine, electric screwdriver, on, electric hammer, stone cutting machine, electric saw, electric grinder, electric Angle grinder, straight grinder machine, grinding machine, electric chamfering machine. Electric sanding machine, electric sand machine, electric pick electric plane, electric wrench, power tool accessories finishing machine, electric polishing machine, electric sanding machine, electric grinding machine, pneumatic polishing machine, pneumatic grease gun, pneumatic wrench, pneumatic screwdriver, pneumatic polishing machine, pneumatic riveting gun, pneumatic shears,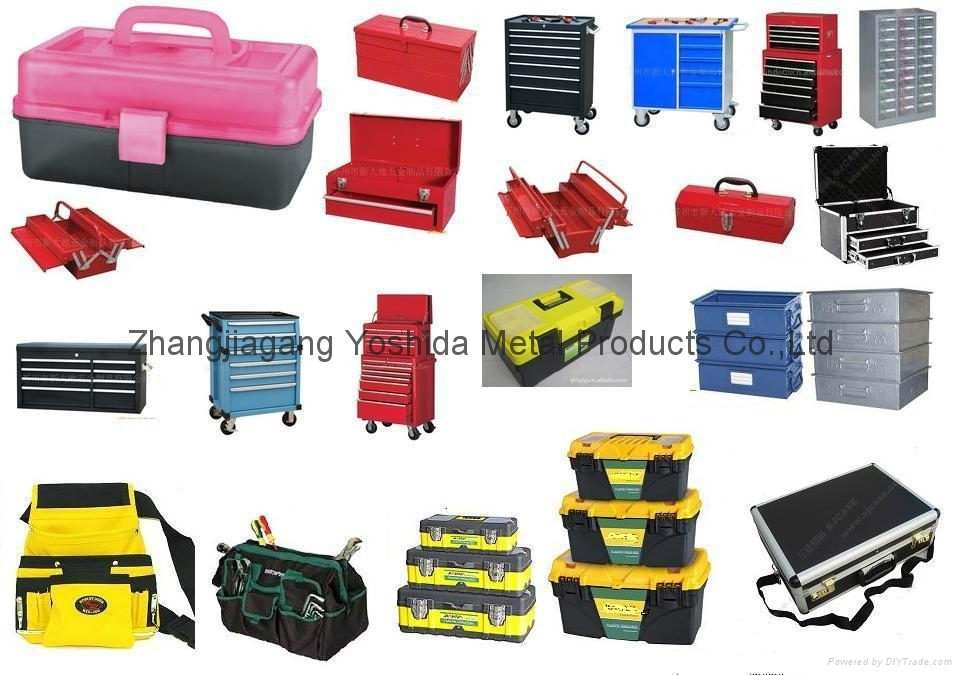 Our company is specialized in the production of export all kinds of plastic toolbox, all kinds of iron tools, all kinds of iron tool cabinet, multifunctional tool box. Plastic parts box, general packing box, aluminum alloy tools, tool cart, tools table. Plastic turnover box, each kind of specification model kit.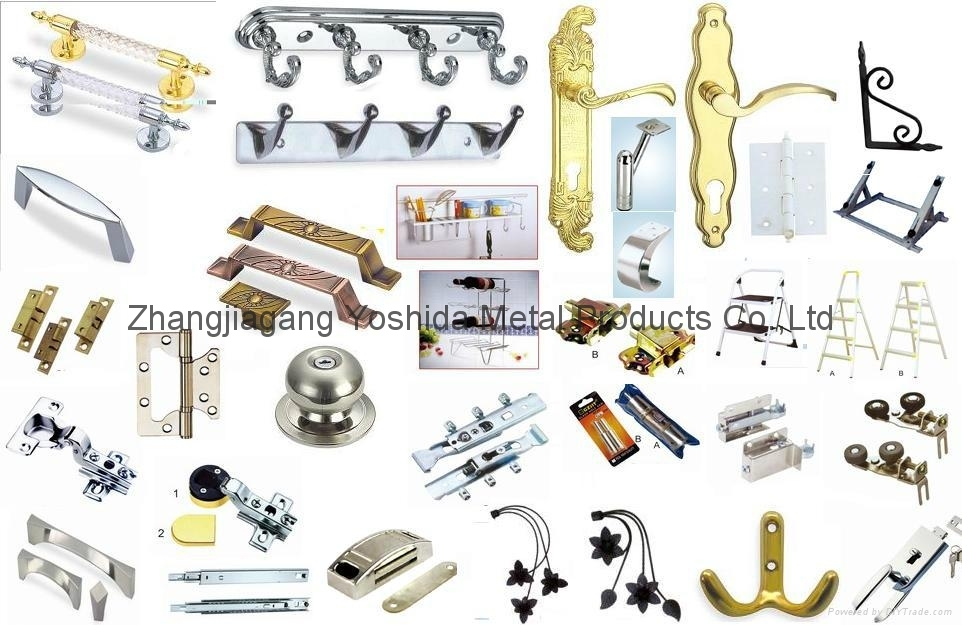 Furniture handle series belt drill handle plastic/resin/wood handle, single span shake handshandle, zinc alloy handle, dark buckle the shake handshandle, antique shake handshandle, iron handle, ceramic shake handshandle
Ambry handle series, gate handle big shake handshandle spherical shake handshandle knocking at the door machine, hook series, curtain rod and accessories, curtain rod window rail accessories curtain hook
Door lock series, panel lock, ball lock, lock body, lock core,
Slide rail series, lock series, sofa feet series, hinge series, doors and Windows accessories series, cabinet fittings series,
Glass accessories series, pipe frame accessories series, ambry pull basket series, hardware accessories series, ladder series,
Fasteners, connecting bolt, nut, screw, rivet, stud. Washer, pin and key, painful card spring, ring other fasteners,
Anchor bolt, stud bolt, u-bolt, double screw complete, thread screw, galvanized fasteners., special nut, special bolt.
Knurl nut, slotted nut, welding nut, lifting nut, pressure riveting nut, locking nut, the tooth nut, fine thread nut,
Square nut, hex nut, hex nut, flange surface nut, flange surface nut, cap nut, cap nut, fastening nut, fastening nut, round nut, round nut, flat riveting nut, flat riveting nut, countersunk head riveting nut, countersunk head riveting nut,
Plastic bolt, nut, the size of the nails, all kinds of wire mesh, all kinds of pipe joint.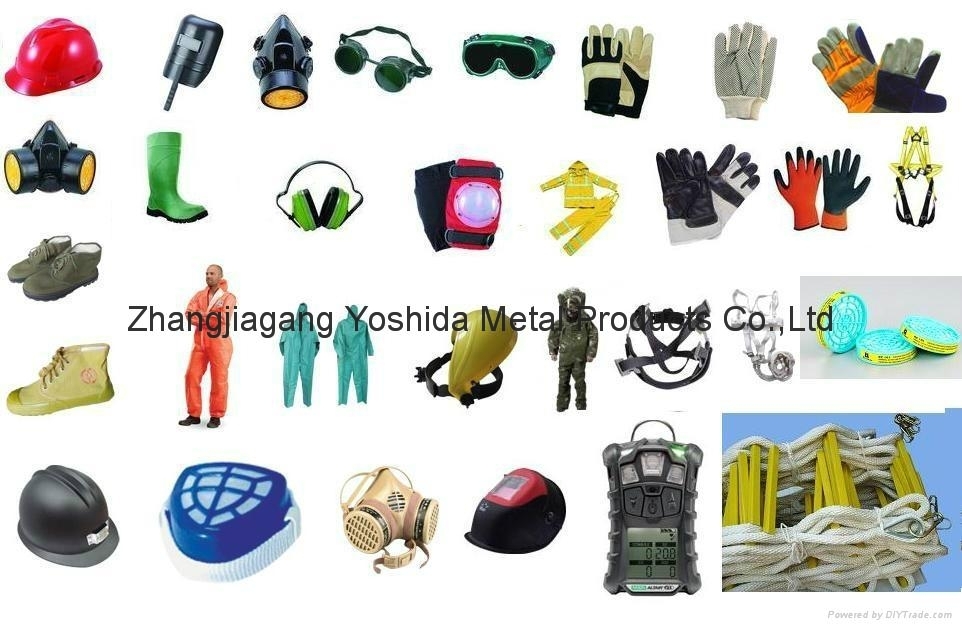 Safety helmet, safety glasses, eye bath, uv protection head cover, low temperature liquid nitrogen protection head cover, prevent gas. Prevent dust mask. Activated carbon masks, surgical mask, protective earplugs, protective ear muff, ear plugs distributor, protective mask, anti cut gloves, welding gloves, antifreeze gloves, heat insulation gloves, prevent chemical gloves, disposable gloves, chemical protective clothing, insulating protective clothing, cotton wadded jacket, fire uniform, cooling vest, safety shoes, protective boot shoe covers, seat belts safety rope, safety hook, emergency escape products, safety ladder, first aid equipment,
Click Here Edit Paragraph Content